5 Commercial HVAC Industry Trends to Know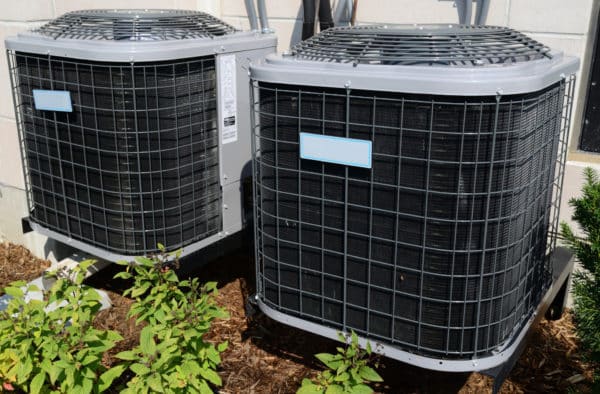 When you think of bringing commercial buildings into the year 2020, you might not consider current HVAC industry trends.
But if you don't think about the current and upcoming trends, your building will quickly be outdated and you'll be spending way more than you need to on your HVAC needs. Just as with any other piece of technology, HVAC is improving at an increasingly fast rate, and you need to keep up.
So, what are the current industry trends in the field of HVAC? What should you consider when installing or repairing your HVAC system? Keep reading to find out!
1. Eco-Friendly Systems
The world is turning green and the HVAC industry is right there with it.
It's no secret that HVAC systems use a ton of energy to function, especially if they are commercial units. That's why the top trend is the introduction of green HVAC systems
There are a few different ways you can have an eco-friendly system, including:
Geothermal heating and cooling
Using solar panels to power the units
Reduction in energy consumption by HVAC units
Eco-friendly HVAC is a fairly new trend, but it's one that should be utilized right away. Not only can you save money on energy bills, but using things like solar energy can provide you with tax credits and rebates.
2. Smart HVAC Units and Connectivity
The Internet of Things has spread to HVAC units, meaning you can now control your heating and cooling from your smart device. This allows you to easily control your unit from a distance, which can save you a ton of money on energy each month.
New systems are even able to detect the outdoor weather conditions, such as humidity and direct sunlight, and change the indoor temperature accordingly.
3. More Accurate Control
Having precise control is vital for buildings that need to be at a specific temperature. For example, if you have a warehouse the holds items that need to be cooled at a universally precise degree, new HVAC systems are able to provide that.
While this isn't a new idea, the trend is that up-to-date HVAC installations are able to more accurately control temperature than older units.
4. Ductless HVAC Systems
Ductless systems have become increasingly popular among commercial buildings due to their ease of installation.
These systems are also trending because they can save you a ton on energy spending. This is due to the fact that ducts can be inefficient in transporting heat and cool air due to holes and gaps in the ducts. In fact, they generally lose about 20 to 30 percent of air!
Ductless systems also have multiple air handling units which are connected to the single outdoor system. This means that if one of the handling units goes out, only that one room is affected, instead of the entire building.
Take These HVAC Industry Trends Into 2020!
By following these HVAC industry trends, you can create a more eco-friendly commercial building and also save a ton of money.
Are you in need of repairs or an entirely new HVAC unit? Don't neglect your system any longer. Contact us today and let us help you with all of your HVAC repair and installation needs.