Construction Safety Tactics: Putting People First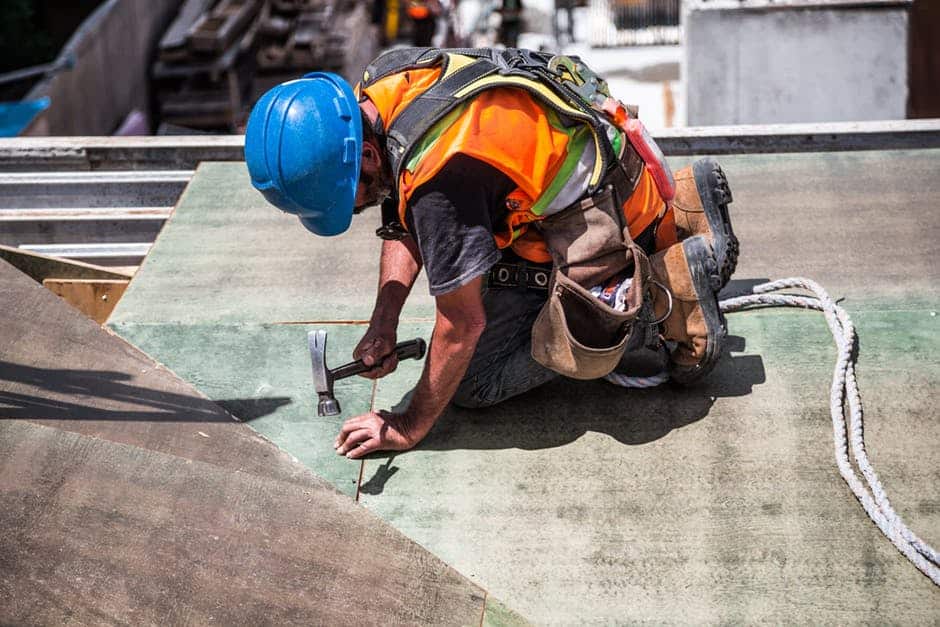 Construction is important work, but it is dangerous. There are sparks flying from welding tools, palettes of bricks and huge beams being hoisted high into the air, and workers crawling over temporary scaffolding onto unfinished buildings. All this means that construction safety is a premium for our company.
Without proper safety measures, a construction site can easily become a death trap for our team and a liability for our clients. It's important that we make safety a top priority. Read on to discover some of our tactics we use to increase worker safety at our construction sites.
Use Protective Equipment
The first thing we do to improve safety at our jobs sites is ensure people onsite are using proper protective equipment. At a construction site, there can be flying particles all over the place, not to mention a variety of dangerous chemicals. Nearly every job at a construction site poses a danger to workers' faces and eyes.
OSHA requires that construction workers wear face and eye protection when any of these dangers are present. This protective equipment must have side protection as well and has to be free of charge to all employees. And inspections are performed on a regular basis to make sure that the equipment is in good shape.
Use Fall Protection
Construction sites come with a high risk of falls, especially if equipment is not up to standards. One of the best things we do to reduce risk of falls onsite is to let employees know what measures have been put in place for their protection. This will not only help them to respect those measures but also make them aware of potential dangers. 
And the other thing we do is make sure the protections we put in place are up to snuff. We only use vendors and subcontractors who use quality scaffolding, and we make sure laborers use equipment that will protect them in case of a fall. We require subcontractors to frequently check these systems and replace them if they are worn or outdated.
Train Everyone Well
Another important measure to keep our workers safe is to make sure everyone on the job site is well trained. We can have the finest protective measures in the world, but if a new worker doesn't know how to protect themselves, it won't matter. We take this responsibility seriously, and we make sure staff and subcontractors know about our safety requirements and tools.
DBK employs a standard training program that all employees must complete, and we document it. Not only does this help us avoid any liability issues if an accident happens, but it also helps us make sure we check all the boxes during employee training. We thoroughly explain what safety measures DBK takes and why they're in place. We outline in detail how employees are expected to follow safety guidelines.
Use Proper Construction Safety
A construction site can be a dangerous place to work, but with the right safety measures, we can make sure all our employees avoid injury. We strictly follow OSHA regulations, and inspect all our safety equipment on a regular basis. We train every employee well, and make sure we do everything we can to create a company culture that values safety above all.
If you'd like to learn more about construction safety, check out the rest of our site at DBK. For more than ten years, we have been the industry leader and expert in construction. Contact us today to discover why you can expect higher standards at DBK.