DBK Recognized as Purple Heart Entity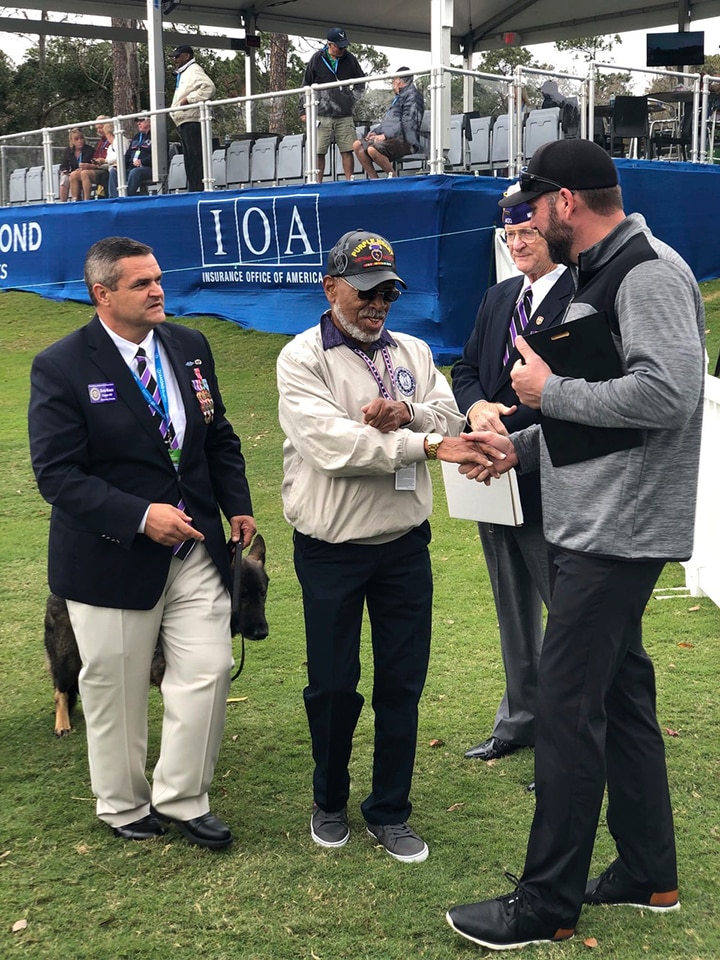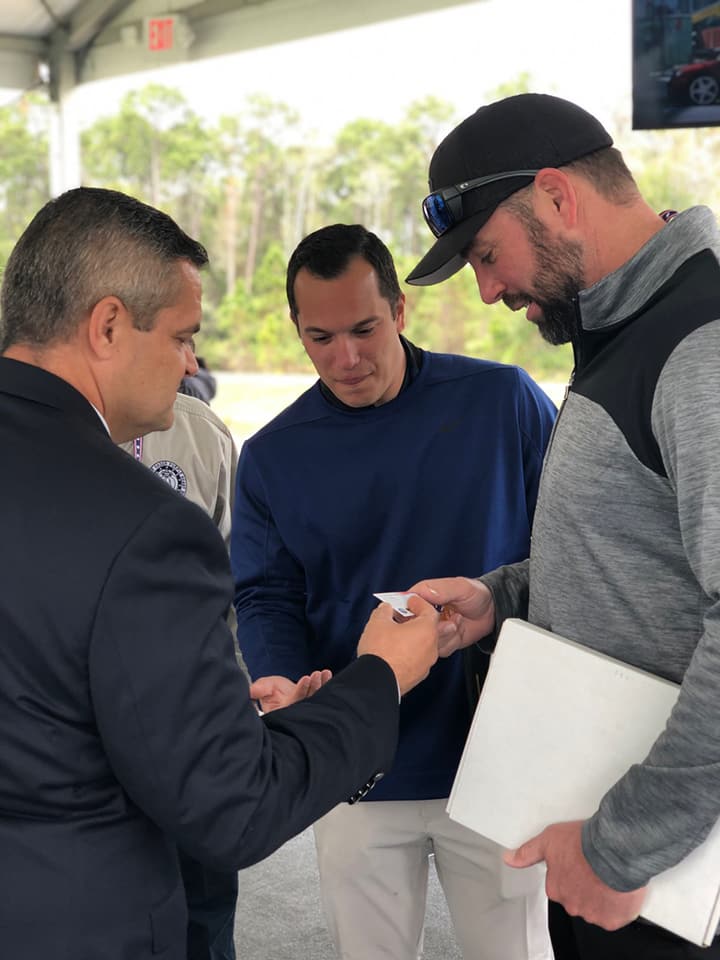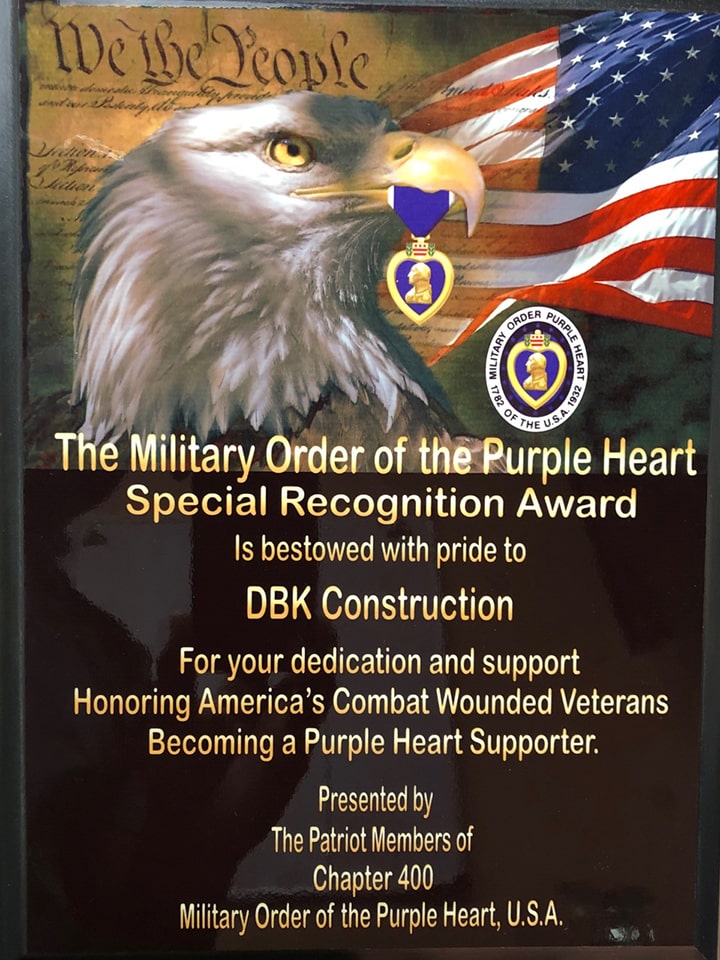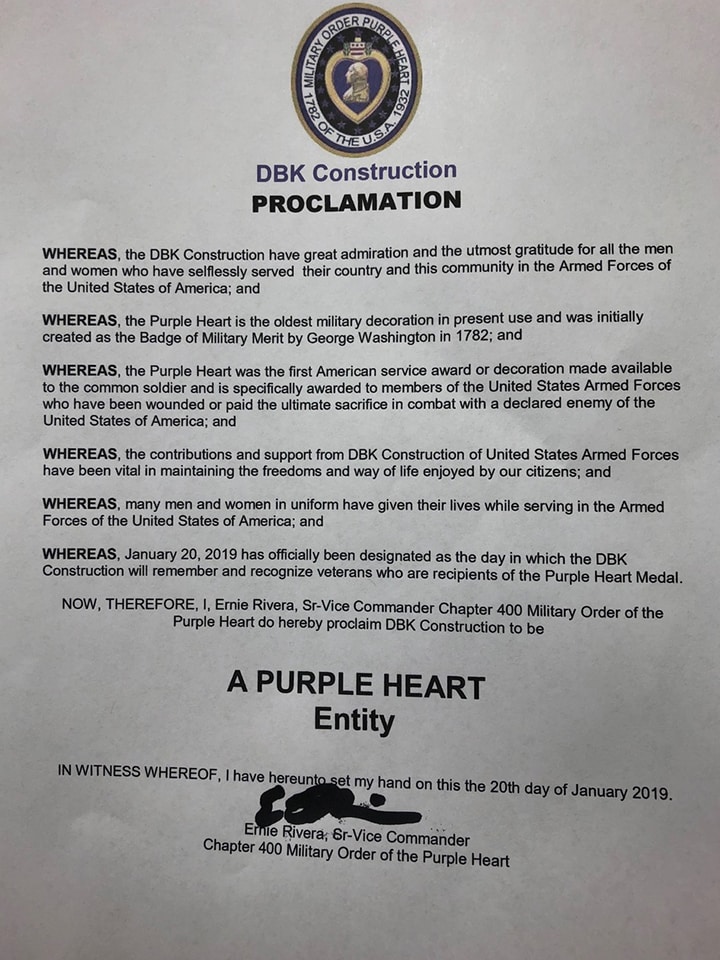 Did you know that DBK is the only construction company in the nation to be officially designated as a Purple Heart Entity? We received this incredible honor in January of this year, as well as the Purple Heart Special Recognition Award by the Patriot Members of Chapter 400 Military Order of the Purple Heart, USA.
While this accolade is incredibly humbling, nothing is more sobering and appreciated than the great lengths to which our warriors went to earn the actual Purple Heart. We are forever indebted to their sacrifice. DBK will always salute our military heroes.