Guidelines for Building or Updating to Green Multifamily Residential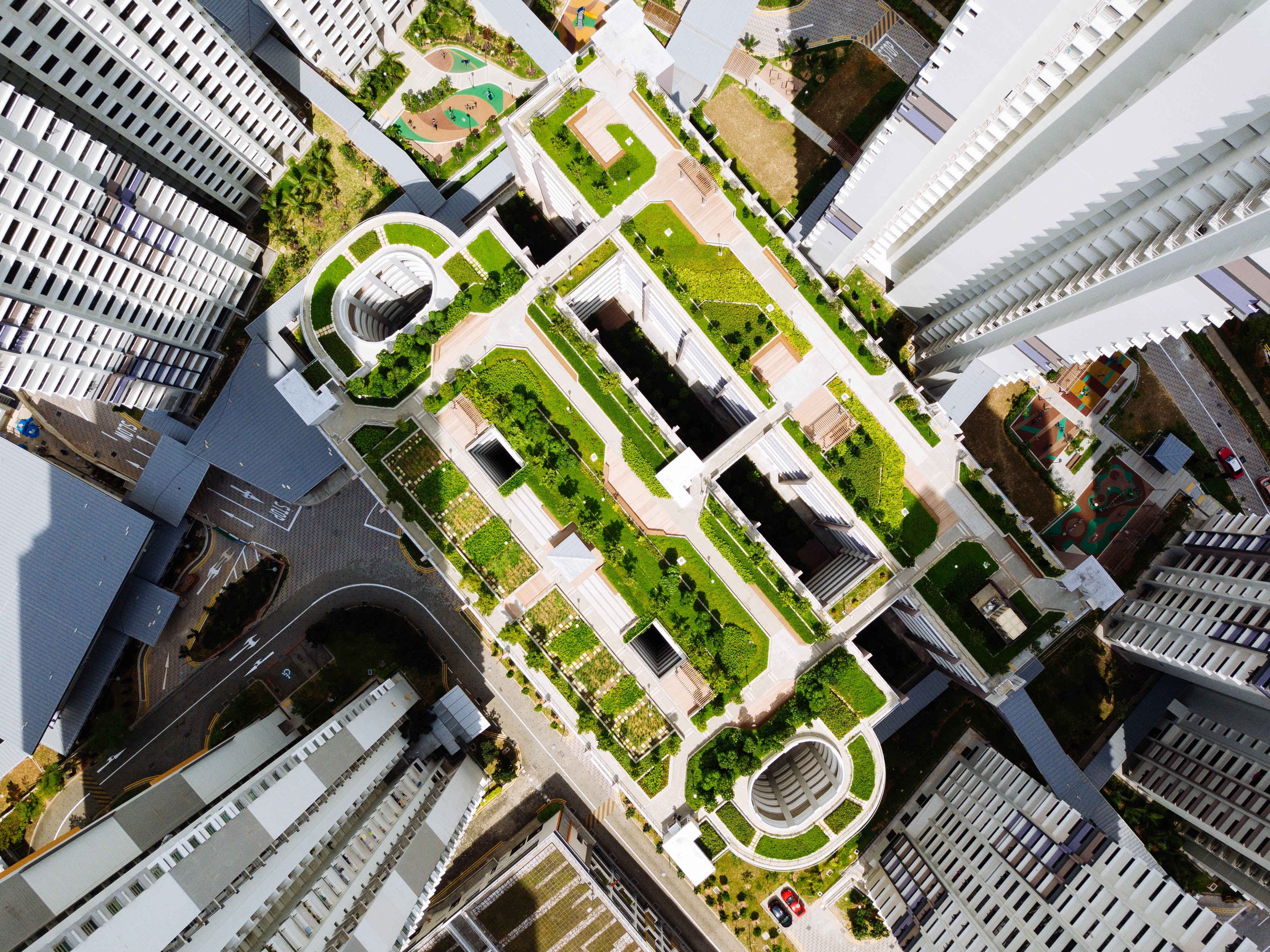 Building and updating green multifamily residential is a priority across the globe in the construction industry to reduce the carbon footprint and to keep up with the demands of the market toward eco-friendly rentals and increased occupancy.
In 2015 a Nielsen study said that 72 percent of Gen Z and 51 percent of Boomers would pay more in rent for eco-friendly and sustainable products.
So, how do developers keep up their efforts to build and update apartments and remain competitive?
Enter the LEEDS certification by the U.S. Green Business Council (USGBC) with specific guidelines for environmentally responsible construction to keep everyone on track. LEEDS stands for Leadership in Energy and Environmental Design.
Let's take a look at the guideline basics for green building. Keep reading to get an idea of what's required. Then, get started with your green building for your current properties and your new construction investments.
Use Recycled and Reused Materials
Ask your contractor to stick to reused and recycled building materials. If you are renovating or doing a conversion, use what's on site. Also, stay local to acquire material. Reusing material will also save you when you go to the dump.
Create built-in options to make it easy for apartments to recycle when it's up and running.
Go for Sustainability in the Community
Start by looking for locations and properties that you can convert. The Telephone Factory Lofts in Atlanta is one example. Once a 1930s deco factory built by Western Electric, the property was converted into 68 unique loft units. Exposed pipes and metal staircases combined with energy efficient appliances lend sustainablility and authenticity.
In this same line, also think about brownfield conversions.
Other ways to construct with sustainability as the focus is to put in green roofing to manage stormwater and increase energy-use efficiency. Also, think about open-grid paving and adding in unique nature options, like rooftop gardens and atria.
Support energy-efficient transportation. Build easy charging stations and bike storage. Add a deck that makes it easy for guests to catch a ride-sharing lift.
Keep Water Use Efficient
Build in the efficiency right from the get-go. Use plumbing fixtures that are the most efficient and include flow restrictors on all fixtures. Use waterless urinals in lobbies or common areas.
On the exteriors and landscaping, build for efficient irrigation and use of native plants.
Turn On the Light and Energy Saving
Let the sunshine in! Build with big open windows and use energy-efficient glass and coverings to keep the heat in or out as desired.
Light will also boost the mood for guests and property management staff, as will proper ventilation.
Don't skimp on energy-saving options in green multifamily residential. Some options to consider are solar panels on the roof to heat water. Also, you can use top-quality HVAC with energy recovery units. Photovoltaic panels on the roof provide renewable energy onsite.
Start Green Construction for Your Green Apartments
Now that you know some basic areas you'll need to cover to get your LEEDS certification. This will allow you to stay competitive in the ever-growing multifamily industry and do the right thing for the environment. You're ready to make some moves toward getting your green apartment construction started.
As an industry leader in renovation and new construction, we're here to help you get your LEED certification. Feel free to give us a call to set up a consultation and/or answer any questions you may have.