What's New in Affordable Housing Design?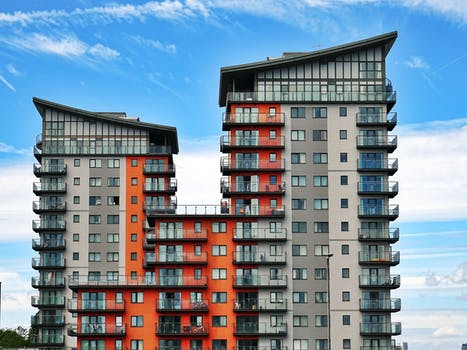 Developers and designers of affordable housing continue to move away from those dismal blocks of yesteryear and towards innovative construction options that are economical to build.
City commissions and design organizations are stepping in to boost standards of affordable housing design and encourage renovation and new construction to help fill the affordable housing need. In NYC, for example, the Public Design Commission (PDC) works with the American Institute of Architects and The Fine Arts Federation to encourage innovation.
In 2019, the PDC's Excellence in Design Awards selected a public housing project in Hunts Point as one of 10 winners. The project turned a juvenile detention center into a 740 units of market-rate affordable housing.
The building comes with a variety of amenities and looks gorgeous.
There are other successful new project trends to keep your eye on as well. Let's take a look at a few of these trends that you can follow. Then, you can hire a contractor and put some plans into action on your properties!
Get Creative With Structure in Affordable Housing Design
Builders are getting creative when it comes to renovations and making them livable and comfortable even given difficult locations.
For example, if you're turning an old location into affordable housing but it's right over the subway, think about new options for a structure like truss and cantilever.
If the noise is coming from next door, put in noise-reducing windows and go for highly insulated walls and doors or beef up the masonry and concrete.
Add Healthy Amenities to the Community
The housing community you build may not have the most pleasant surroundings but you can build them into the space. Add in a small park and gym. Make sidewalks wide so people will walk or ride bikes.
Add space to park bikes. Build in a small cafe or space for a market. Offer residents space on the roof to garden.
With the trend toward telecommuting, consider adding workspace options to your housing community that includes everything from printers to high-speed internet.
Minimize Scale
Instead of building one big block, break up that mass! Create smaller and lower building sets by minimizing scale and get creative with how you position them on the property.
This allows you to match the neighborhood and create outdoor options, space, and beauty.
Make Everything Look Nice
Take the time to make each building unique and beautiful. Don't let it look like affordable housing. Think about colors, scale, window design, and elegant features. Take a look at what the neighborhood is doing and make your building fit in with the nicer architectural locations.
Residents will feel pride and look out for their space and neighborhood. This will give your affordable housing community a security and safety boost.
Keep It Open With Smaller Unit Sets for Safer Communities
Speaking of security and safety, communities with safety features in place tend to be safer and more secure, as do buildings where the residents can provide a neighborhood watch and feel ownership of their territory.
One simple way to do this is to have fewer units for each apartment block. Build small sets, each with their own entrance and entry key-fob. People get to know each other and look out for their neighborhood.
Create Energy-Saving Options for Residents.
Get creative with sustainability strategies to give residents ways to be energy efficient and live in a comfortable and safe eco-friendly environment.
Install rooftop solar panels so they can save on energy bills. Create a space for a community garden so they can grow some of their own food.
Use chemical-free, energy-efficient materials that keep heat in and out as needed.
Affordable Housing Design for You
Now that you're privy to some successful trends in public housing design, you're ready to think about the best options for your projects.
As a leader in innovative renovations and construction, we're here to answer questions and get you started. Feel free to give us a call to set up a consultation and see how we can help you with your own affordable housing projects.